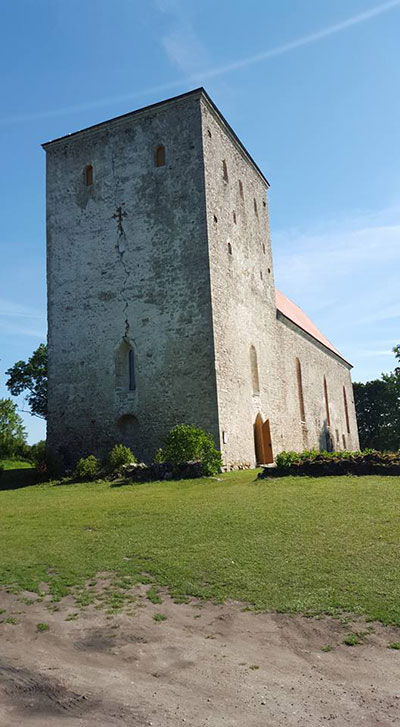 Chris and I finally arrived on the island on Friday evening, after traveling from Amsterdam to Munich to Tallin by air and then by bus and ferry and bus again. On Saturday we settled in, rested, and did some sightseeing. On Sunday we attended worship at St. Laurentis, our host church. The 2 hour service included a message from a visiting pastor from Finland, a greeting from Pastor Bob Nordvall, and communion. We spent the afternoon setting up for the camp after which I worked on my upcoming sermons (next Sunday in Mustvee and the following week in Rahu) and prepared to lead devotions this morning.
We had the opportunity to spend quite a bit of time with Mark, a young man from the Netherlands who is bicycling around Estonia. We prayed over him as he departed from our hostel this morning. We have also been able to spend time with Pastor David Breiderbach and his wife Angela, who are with us until tomorrow. Pastor Davis is the director of EEMN (East European Mission Network).
Please continue to keep the entire team in prayer, to pray for the students who will be coming to the camp, and for the Estonian people. When we arrived in Tallin, the airport was filled with hundreds of soldiers from various countries, preparing to engage in NATO military exercises. Many looked very young and very frightened. The Russian threat is very real here; please pray for peaceful resolution to this difficult situation.
Praying for all of you, Pastor Kathy